WHY WE EXIST
Our mission is to spark the minds around us to be conscious of our actions and our thoughts but also be proud of where you are from. EYE believe that being conscious gives us the power to control the future not just for ourselves but for humanity. We want to help people find their vision because with a vision you find direction and with the direction, you find your purpose.
Customer reviews
I loved meeting Rob today! Loved his visions and the meanings behind him and his partner's work. Starting from the trunk of his car to where he is, this is a guy who lives by his various meanings of his products. Don't hesitate to ask about the meanings of some of his logos. I will definitely be back! And HEY, you're supporting local PLUS can plant trees to help out the environment!

Jeremy
Outstanding customer service! I am blown away with my online order experience. I ordered two shirts two days before Christmas, not expecting to receive them until after the holidays. That very evening the shirts were hand delivered to my front door with a personalized thank you note. I was told they wanted to make sure I had my order in time for Christmas! Thank you EYE Clothing for going above and beyond.

Jamie Tate
ONLY THE BEST! Best clothing quality, designs and customer service! I love these guys and their EYE Clothing Line! They treat you like family! I see this company going nationwide someday. Highly recommend checking out one of their stores!

Chip B.
The ambition and vision these guys have and are pursuing is inspiring to say the least. The clothes are quality, they're just inviting in general. 10/10 would suggest checking them out if u havent already!!

Katie Catherine
Absolutely AMAZING service and staff.
If I could buy all my clothing here I so would.
HUGE shout out to this store !

Bryonna Munoz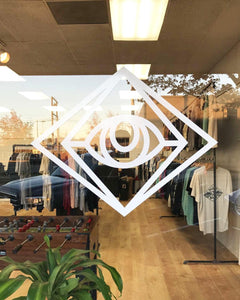 DEYEMOND
Our Deyemond is a representation of going through hard times to get to the good times. For a diamond to become a Diamond it goes under a lot of pressure. We as human beings go under a lot of pressure, stress, problems but for us to be who we want to be one day we have to overcome those problems to become the diamond. It also takes a lot of hard work to get to a diamond, same with your goals and dreams. The reason we put the eye in the center of the diamond is because you have to have a vision and if you don't have a vision you'll be lost, wasting your time, going from one thing to another so it's all about being focused on what you want in life.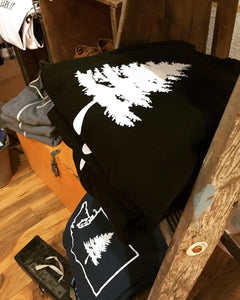 4EVERGREEN
Our 4EVERGREEN tree is a representation of everlasting growth. The tree represents your mind and the raindrop represents your thoughts so as long as you continue to feed your mind good thoughts you'll be 4EVERGREEN just like the trees. At the end of the day it's all about putting the right things into your mind to help you be who you want to be one day because if you're not putting those things in your mind someone else is putting something else in there that you're not conscious about so it's all about being conscious of your thoughts.